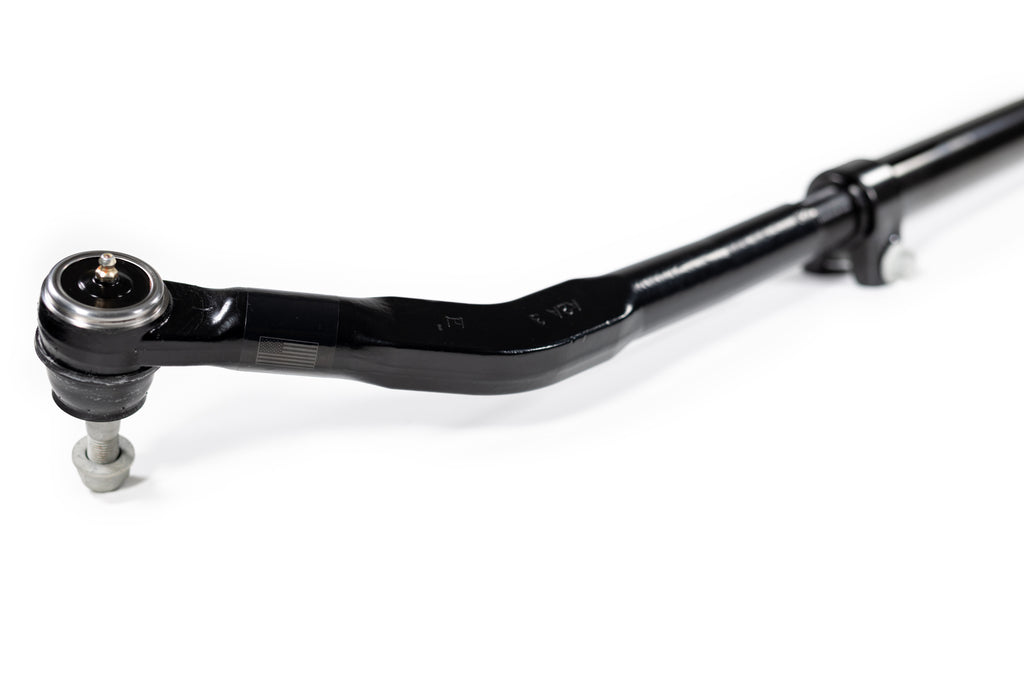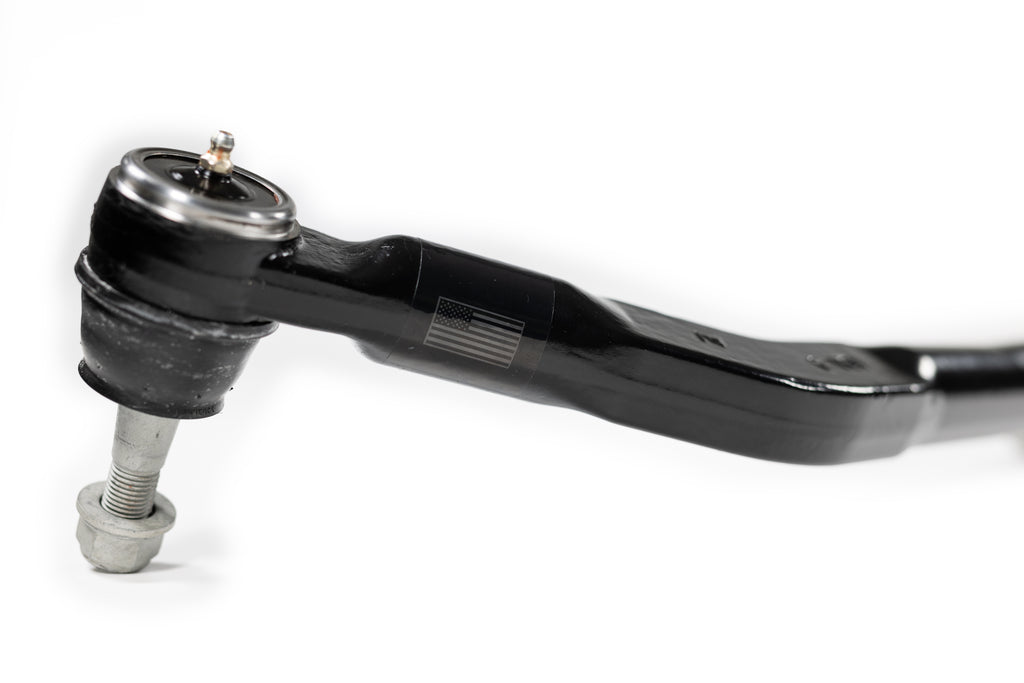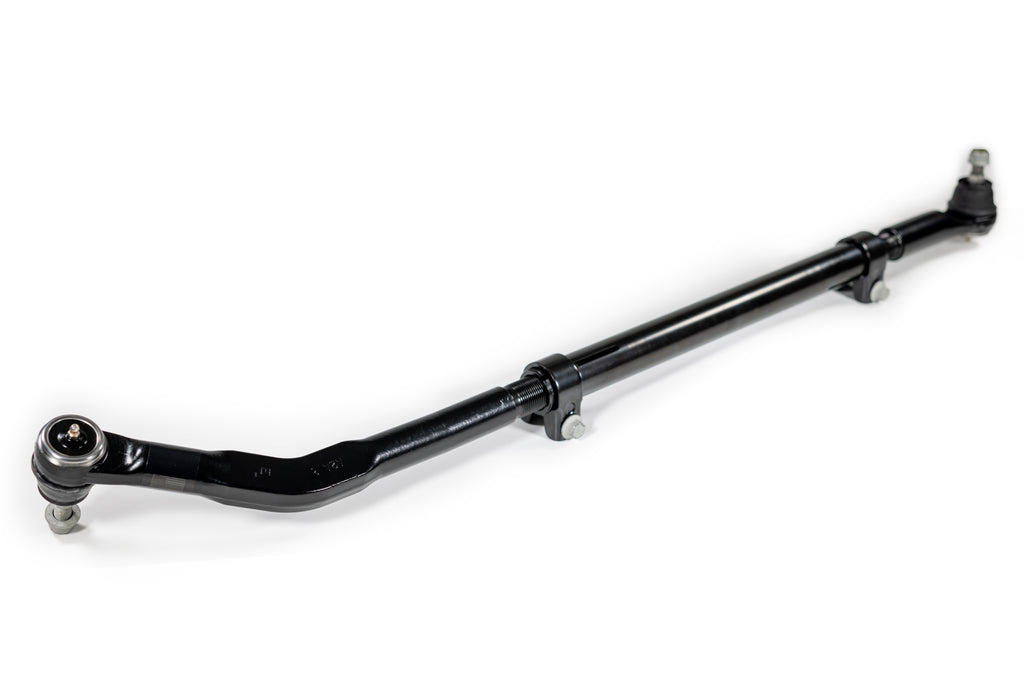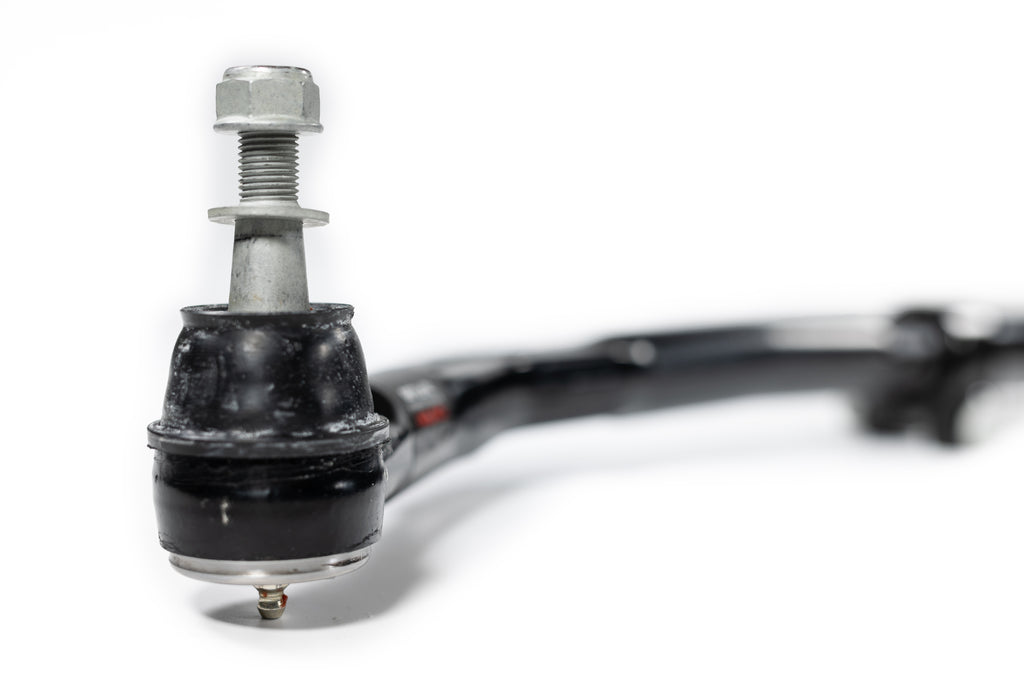 $ 449.00
$ 494.00
YETI XD™ High Steer Knuckle Drag Link for JL/JT (Part #78102001)
Part Number: 78102001 
***NOTE*** A MINIMUM LIFT HEIGHT OF 4.5-5" ( WITH CORRECT BUMP STOP) IS REQUIRED TO CORRECTLY RUN A TOP-MOUNT DRAGLINK ON THE JL/JT PLATFORM. MINIMUM HEIGHT REQUIREMENTS WILL VARY BY LIFT MANUFACTURER. PLEASE CONTACT US IF YOU ARE UNSURE.  PART #79022001 (TRACK BAR RELOCATION BRACKET) IS NECESSARY WHEN FLIPPING YOUR DRAGLINK - IT MAINTAINS PROPER TRACK BAR AND DRAGLINK GEOMETRY. FOR THOSE RUNNING METAL CLOAK LIFTS, WE DO NOT RECOMMEND A TOP MOUNT DRAGLINK FOR THEIR LIFT KITS D/T INTERFERENCE ISSUES.
STEER SMARTS™ is proud to present the most EXTREME steering linkage for your Jeep JL/JT, "The YETI XD™ Series" linkage. We applied our 100+ years of steering "lessons learned" to develop the strongest most durable linkage ever built for the Wrangler/Gladiator. 
The YETI XD High-Steer Knuckle Drag Link is intended for use with products like a Reid High-steer knuckle where the drag link mounts on top of the knuckle rather than in the stock location under the knuckle (bottom mount). This product can be swapped out to replace a bottom mount or no-drill top mount passenger side end to allow you to have a solution for a high-steer knuckle. 
**THIS PART DOES NOT COME WITH A TAPER INSERT -- THIS DRAGLINK REPLACEMENT END HAS A TAPERED STUD INTENDED FOR USE WITH AFTERMARKET KNUCKLES (REID RACING) THAT ALREADY HAS A MACHINED TAPER ON TOP OF KNUCKLE, OR, FOR A FACTORY KNUCKLE PREVIOUSLY DRILLED OR SOMEONE THAT WANTS TO DRILL THE KNUCKLE AND HAS A 7/8ths INSERT** 

***USE OF THIS PRODUCT WILL REQUIRE A TRACK BAR RELOCATION BRACKET. SEE PART #79022001***


FEATURES
YETI XD DRAGLINK ASSEMBLY:

Easy bolt-on installation.

Engineered for proper clearance to other chassis components to eliminate interferences.

Coated Tapered 30mm ball stud with steel on steel bearings.

FORGED IN THE USA
BALL JOINTS:

30mm 1 1/2 Ton ball joints designed specifically for the JL/JT.

Cold-headed medium carbon alloy steel ball studs provide incredible impact toughness for extreme duty usage.

Induction heat-treated ball studs provide ultimate fatigue strength and superior off-road durability.

Steel on steel bearings provides exceptional ball joint wear resistance and robustness.

High-quality seals ensure long ball joint life. Our superior seals have been rigorously tested to minimize leakage between grease service intervals which greatly improves our ball joint reliability over our competition.

Fully greaseable.
DRAGLINK ENDS:
Powder coat over E-coat for a long-lasting appearance under harsh conditions.

External threads are e-coated for durability and long-term serviceability.

Forged from medium carbon high harden-ability steel and heat treated for greater buckling, impact, and fatigue strength.

Forged from medium carbon high hardenability steel and heat treated for even greater buckling, impact, and fatigue strength.

Large 1 ¼ inch rolled threads at tie rod adjuster and draglink ends provide significantly increased strength over the original equipment threads.

Unique "Reverse Pin" technology prevents our linkage from flopping or rocking. This technology is built into the socket unlike the weak external supports on some competitor linkages.
ADJUSTER TUBE: 
Draglink adjuster is manufactured from large diameter ¼ inch thick wall high strength 4130 Chromoly steel tubing for maximum buckling strength.

Adjuster clamps assure proper clamp force using conventional tools without the possible risk of loosening like large jam nuts.

Designed with right-hand and left-hand threads for quick and easy adjustment once installed on the vehicle.

Both the internal threads and adjuster sleeve are also e-coated for long-term serviceability.
Draglink fits all models of the JL/JT Wrangler/Gladiator 2018 to Current with left-hand drive
Note: Will not work with OEM 17" wheels or wheels with OEM style offset/backspacing. Requires higher offset or spacers to clearance properly.