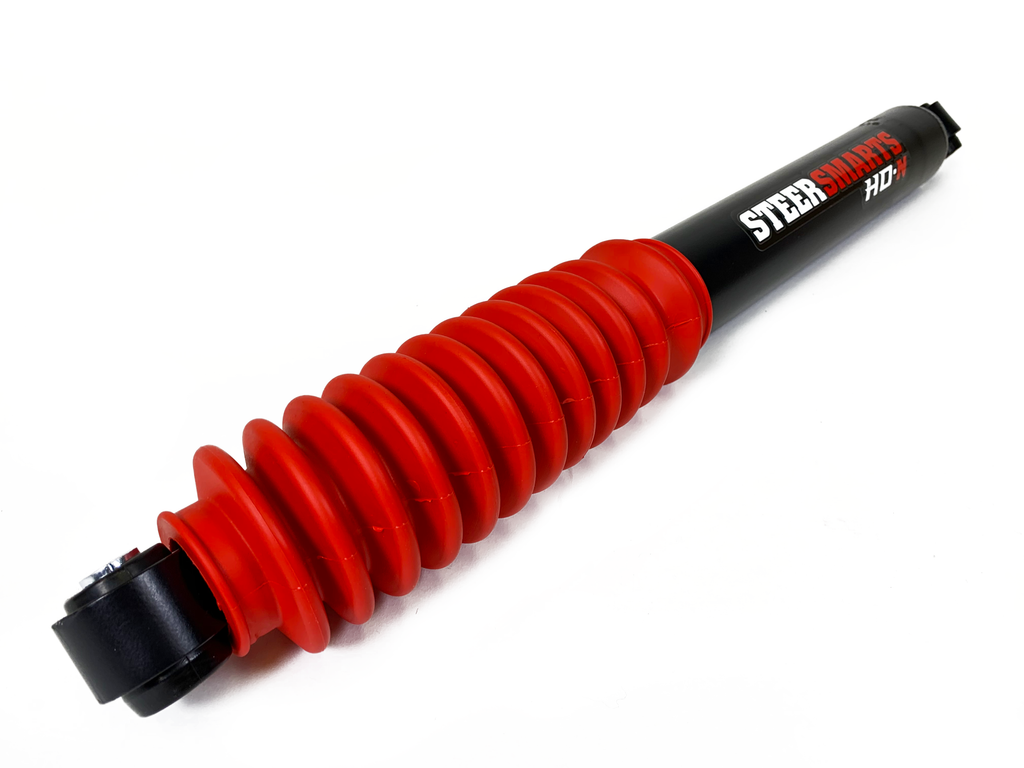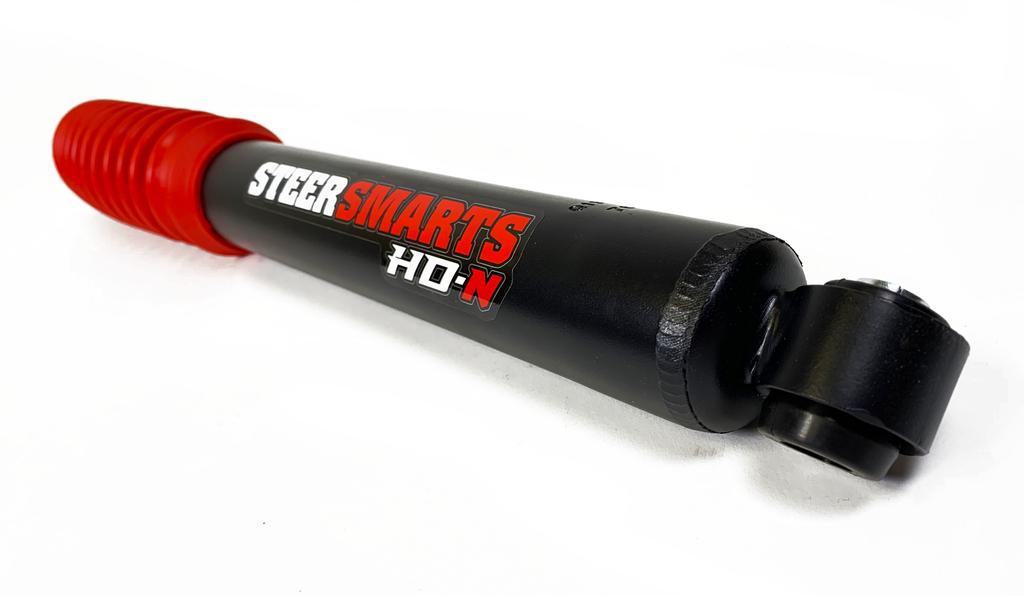 $ 76.00
$ 89.00
Scratch & Dent JL/JT HD-N Steering Stabilizer
Scratch & Dent STEER SMARTS JL/JT HD-N NEUTRAL STEERING STABILIZER 
 by Steer Smarts
Part number: S-

73012001
These products have small blemishes in the form of pain chips or scratches and are being sold as-is. They are in perfect working condition aside from some aesthetic issues.
***NOTE*** DOES NOT WORK IN STOCK LOCATION - MUST USE STABILIZER RELOCATION BRACKET AND APPROPRIATE DAMPER BRACKET FOR THE OD OF YOUR TIE ROD - (COMPATIBLE WITH PART NUMBERS: 79029001 AND 41035001)


The Steer Smarts HD-N Neutral stabilizer is a cost-effective steering stabilizer that has been optimized to work in conjunction with our Griffin XD Attenuator. The Neutral action on this stabilizer works as a true damper, absorbing the resonance frequencies and jolts rather than exerting a force against the tie rod. While optimized for our Griffin XD, this damper is an effective upgrade from the stock stabilizer for all setups. 
***Sticker to be applied by you to ensure proper orientation that works best for your specific application***
Features
Easy bolt-on installation.

Improved damping for smoothing driving experience
Installation
INSTALL TIME

(approx) 15 Min.

 

SKILL LEVEL

Beginner Mechanical Skill Required 

 

TOOLS

Basic Hand Tools

Torque Wrench